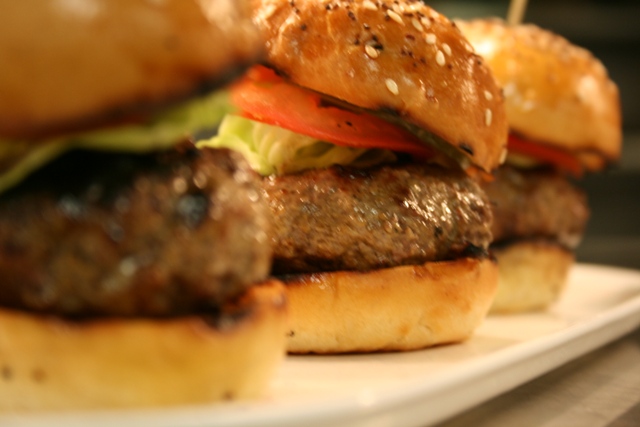 The search for the perfect Parisian burger has been long, and it has been hard. I've followed food guides, friends' advice, recent trends, facebook tips, and sometimes just simply my nose. I've had to sacrifice many things to find it; just this week I was forced to eat four cheeseburgers, hoping that one of them would be 'the one'.
So I was quite surprised to find it while searching for a good spot to have a long, languid Sunday lunch.
Le Mal Barre, which is actually advertised as 'Blini's Bar', serves only two things: burgers and dessert. Dessert is either cupcakes or cheesecake, and that's it.
Apart from the fact that it took ridiculously, severely long for our food to come, the burgers were heaven. Ranging from the classic double steak, to the 'chick mex' chicken and guacamole burger, to a Japanese style teriyake and shitake burger, and even a Southwestern one with magret de canard and cantal cheese. Simple, not too big, well seasoned, interesting combinations, and a nice personal spin off on ketchup are all very very good reasons to go here. And the mere 10 euro price tag is another one.
Considering they just opened 3 days ago, I would recommend going only if you have a lot of time to spare. But its worth the wait.
Le Mal Barre
47 Rue Lucien Sampaix
75010 Paris